Wedding and Event Flowers and DIY Mixed Flower Buckets
Planning a wedding can be overwhelming and there are so many things to think about, especially if you're on a budget and want something eco-friendly. We want to make the floral-planning part of your big event as easy as possible for you. If you value the beauty of seasonal, local flowers, then our blooms are perfect for your wedding.
We are Farmer Florists, which means every flower has been lovingly card for, by us, from seed to bloom. Our floral style is loose and natural, using the shapes, colours, and textures of what is blooming that week on our farm to create one-of-a-kind arrangements for your special day. Our flowers smell incredible because they hvae been grown in the field naturally, without any use of chemicals — and we believe you and your guests will notice the difference.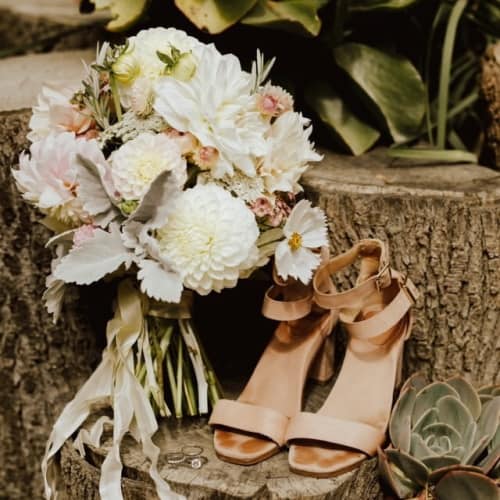 Bride's Bouquet
A gorgeous hand-tied bridal bouquet using our seasonal cut flowers grown right here on the farm.
All the the flowers are freshly cut from our flower patch, properly conditioned, and designed to match your wedding theme. The blooms are kept in fresh water to keep them looking and smelling divine.
Your beautiful hand-tied bride's bouquet will be wrapped with a ribbon colour of your choice.
Photo by Madeline Kate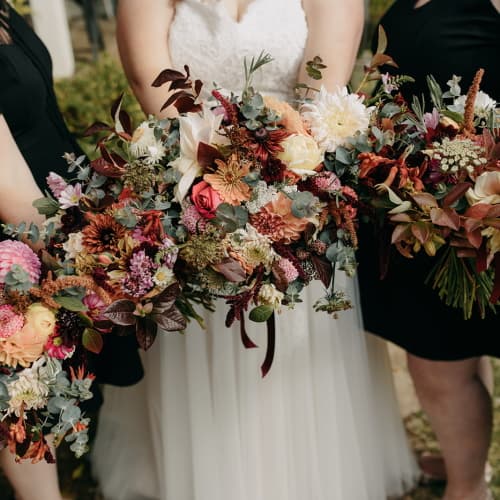 Bridesmaid Bouquet
Seasonal hand-tied bridesmaid's bouquets to match your wedding theme. Your bridesmaid's bouquets will be delivered in jars of fresh water to keep them looking and smelling divine for your special day. Your stunning hand- tied bouquets will be wrapped with a ribbon colour of your choice.
Photo by Kyra Boyer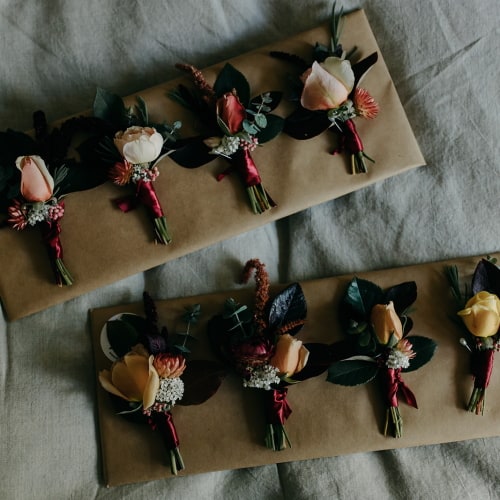 Boutonniere
Our boutonnieres are just like miniature versions of our bouquets, they reflect the seasons and whatever is growing on our flower farm at the time of your wedding. Your beautiful boutonnieres will be wrapped with a ribbon colour of your choice..
Photo by Kyra Boyer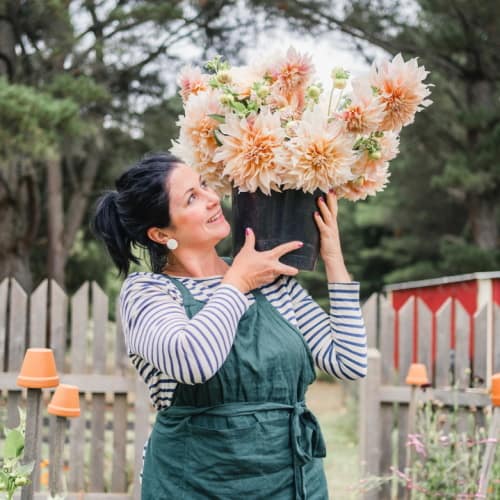 DIY Flower Buckets
Our DIY buckets contain over 100 stems of seasonal blooms, matched to your colour preferences. They are perfect for those of you wishing to arrange your own flowers, whether it be in table arrangements, posies or any other creative endeavour you wish to undertake!
To give you an idea of quantities you might need to order for your special occasion, one bucketful will be enough to create approximately 10 jam-jar posies.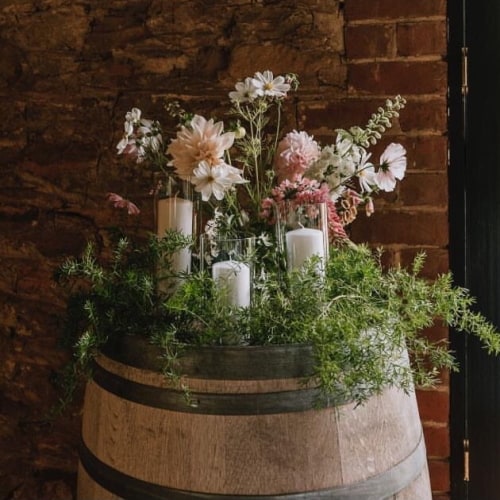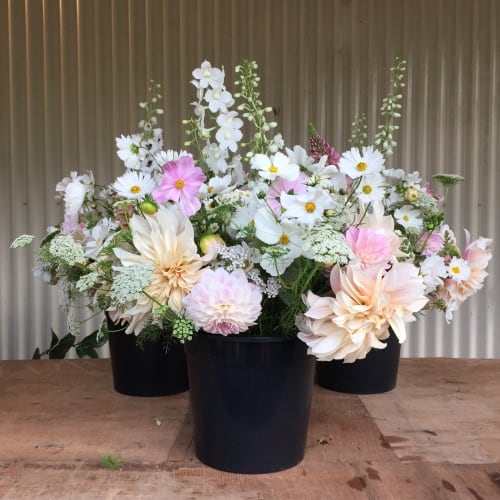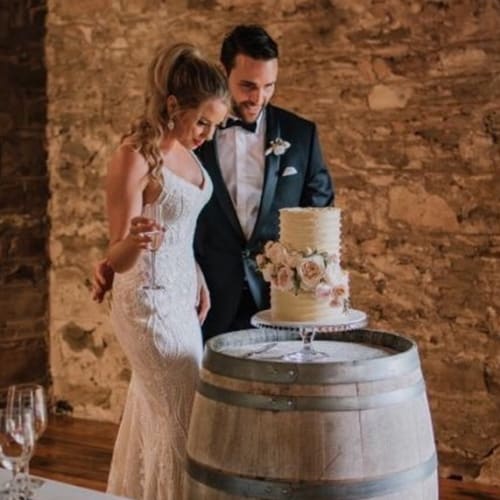 Seasonal Foliage Buckets
A mass of seasonal foliage to accentuate and enhance your DIY flower buckets.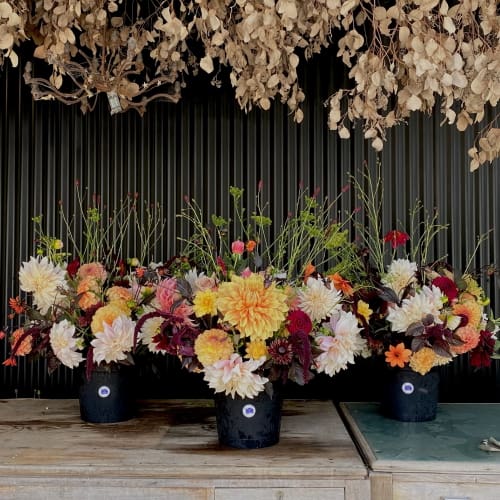 We only use seasonal flowers  because that's all we grow!
The vast majority of flowers we supply come from our farm. In a pinch, we'll call on other growers in our region who also grow flowers in line with our organic growing methods.
As we are a seasonal flower farm and grow as naturally as possible, our flowering season is limited from October through to March.
Pick-Up and Delivery
For all inquiries, please email us so we can help plan your special day or event.